A new coat of paint may do wonders for revitalizing a vehicle's look. However, the price of a professional paint job might occasionally act as a dissuader. Here's where Maaco, a well-known name in the car body and painting business, and the cheap job comes into play. 
Maaco has become well-known for its reasonably priced paint treatments, offering customers seeking to give their cars a fresh lease of life without going over budget. In this article, we'll dig into the complex world of Maaco vehicle paint prices, investigating the variables that affect the price range and assisting you in making an informed choice for what to invest in a car.
A typical Maaco paint job will cost between $300 and $500. Give your automobile to one of their locations to speak with an expert and get an instant quote on the cost of the work.
The Basis for Maaco's Accessibility
Maaco's multi-tiered price point plays a significant role in the company's image as an affordable alternative for vehicle painting. Maaco offers basic to quality paint jobs at various pricing points, unlike high-end specialist stores that provide considerable customization and exquisite finishing. With a dedication to improving a vehicle's visual appeal, this strategy tries to work with various budgets.
The three main paint packages offered by Maaco are the foundation of its affordability:
Basic
The basic package includes a single-stage enamel paint finish and is the most cost-effective choice. While it may lack the same resilience and lifespan as more sophisticated choices, this can significantly enhance a vehicle's look.
Due to its low prices, Maaco is a favored provider of automotive paint services. Prices for the Basic Package start at $300. Although the paint job overall is decent, anticipate something other than top-notch quality. Because they apply one layer of paint, it is inexpensive. Additionally, they don't disassemble and paint each component separately.
Preferred
The preferred package, marketed as a mid-range alternative, offers improved durability and more color options. Compared to the standard offering, this bundle often includes more paint layers.
Premium
The premium package, which sits at the top of the range, consists of better paint, thorough preparatory work, and additional coats of clear coat for protection and shine. If you want a finish that will stay longer and be of greater quality, choose this option.
Cost-Related Variables For Maaco Car Paint Include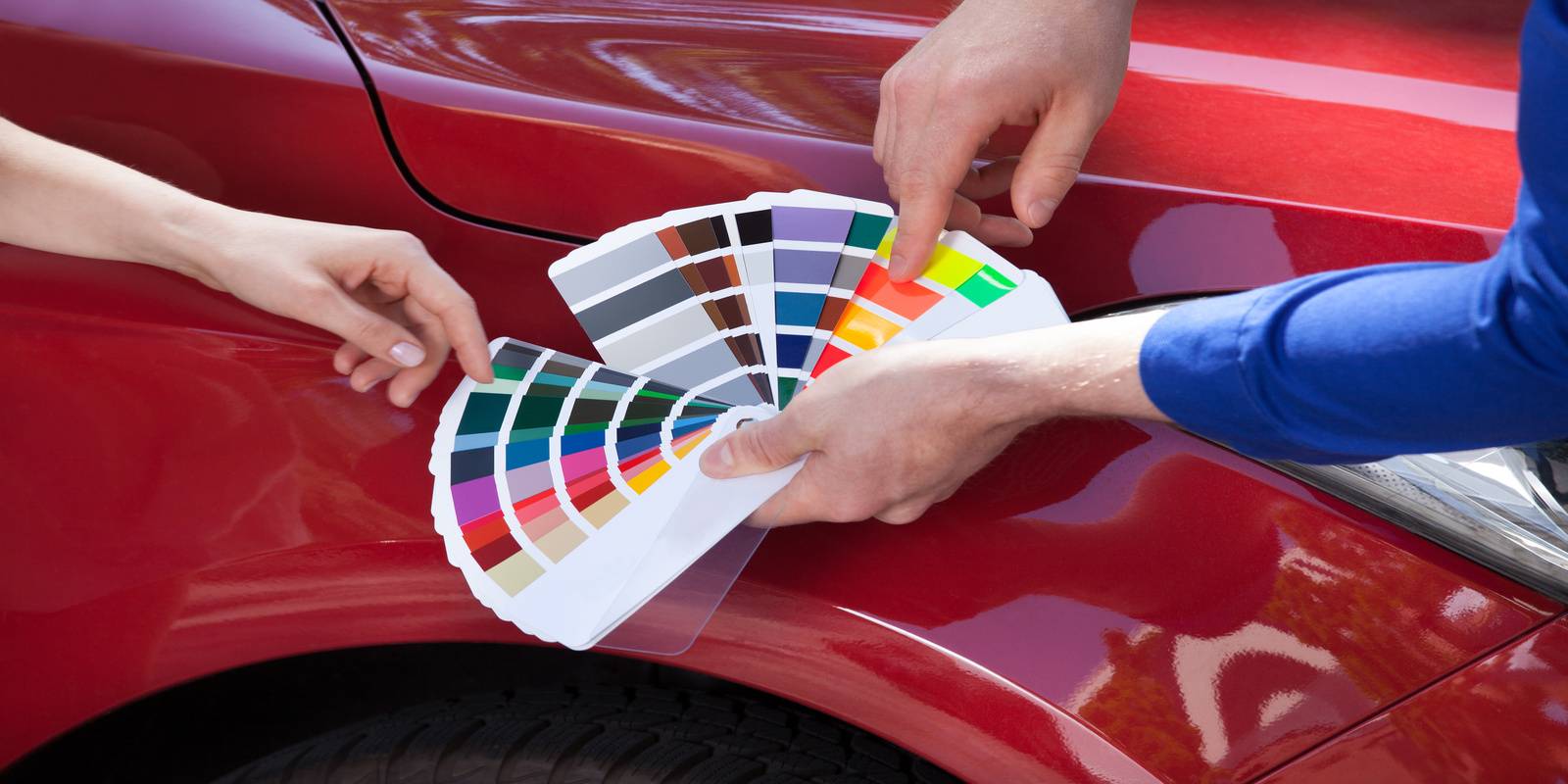 The core paint packages serve as a starting point, but several factors can affect how much a Maaco automobile paint job will ultimately cost:
Vehicle Size
A key factor in determining the price is the scope of the vehicle. Compared to smaller cars, larger vehicles like trucks and SUVs need more paint and workforce, raising costs.
Paint Quality
As was already said, the price is greatly influenced by your chosen paint package. Basic packages cost less, but premium packages cost more, come with better paint and additional coats, and will let you know how good Maaco paint is.
The selection of color and finishing also impacts the cost. Due to the distinctive qualities of the paint, some finishes and hues, such as metallic or pearlized alternatives, may be more expensive.
Surface Preparation
The price depends on the car's current paint and chassis. Increased labor expenses may result from severe damage or the requirement for additional surface prep (such as dent restorations or rust removal).
Additional Services
In addition to painting, Maaco also provides dent repair, blemish removal, and gloss refinishing. Inevitably the price of your bundle will go up if you include additional customer services.
Location
Costs associated with running a business and living expenses differ from one place to another. Because of this, the price of Maaco automobile paint may vary depending on which franchise store you go to.
Warranty and Guarantees
Including warranties or assurances in some packages may increase the overall cost. The warranties included with higher-tier packages are frequently longer and more extensive. 
Making a Knowledgeable Choice
Understanding your preferences, financial limitations, and expectations can help you select the ideal Maaco vehicle paint package. The basic package can be appropriate if you're searching for a cost-effective choice that offers a considerable boost in appearance. The premium package is best for individuals looking for a long-lasting, higher-quality conclusion, while the recommended package strikes a mix between price and increased quality.
Take the following actions into consideration before deciding:
Consultation
Schedule one at a Maaco store near you. Talk to the staff about your tastes, financial goals, and spending limit. Depending on your requirements, they might provide suggestions. Review of Prior Work Request to see samples of prior work produced with the various paint kits. You may get a better idea of the quality and level of finish by doing this.
Ask About Additional Costs
Enquire about any possible extra charges based on the state of your car and the services you want. Transparency is crucial to preventing unforeseen costs.
Read Reviews
Look for internet testimonials for the particular Maaco site you intend to go to. It can give information about past clients' opinions and the caliber of their job.
Take into account long-term value.
Although a more costly package may appear more expensive at first, it may provide better value in terms of robustness and lifespan. Consider whether your long-term ambitions for your car are compatible with the increased upfront expense.
Consultation and communication
A preliminary consultation with the Maaco group is an important stage in the procedure. You may express your desires, ask questions, and ensure that everyone is on the same path regarding the nature of the task, the cost, and any extra amenities during this conversation. Starting with straightforward communication may help avoid misconceptions and guarantee a more pleasant encounter.
Preparation and Aftercare
Maaco's service extends beyond simply painting. For best effects, the vehicle's exterior must be properly prepared, and post-paint maintenance must be taken. Inquire about the Maaco crew's preparatory steps and any suggestions they may have for keeping the freshly painted area looking good for a long time.
Conclusion
Maaco car paint prices are created to satisfy a wide variety of clients looking to improve the visual appeal of their automobiles. You may confidently select the ideal Maaco paint bundle for your car investment by comprehending the price structure, considering influencing elements, and selecting according to your needs, tastes, and budget. Maaco's options provide you with an affordable choice to change the appearance and feel of your car, whether you're going for a quick refresh or a higher-quality finish.
I am a true enthusiast of all things painting, with a deep appreciation for the versatility and limitless possibilities of paint, and I am always eager to experiment with new techniques and styles and share that with my readers.